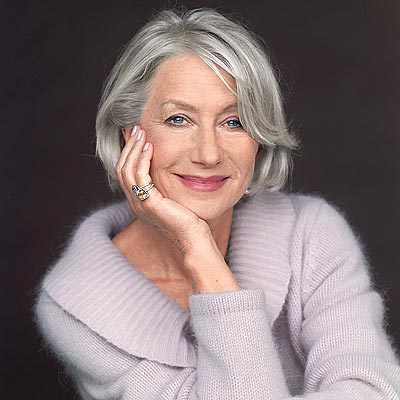 Helen Mirren really is a Dame--she was named a Dame of the British Empire in 2003. But it's not just for that reason that Dame Helen is Classy. She's smart, and she doesn't take herself too seriously. She's a brilliant actress with incredible range--from the evil seductress morgana in John Boorman's

Excalibur

to

Prime Suspect

's alcoholic Sup. Jane Tennison to Queen Elizabeth II (her Oscar-winning performance in

The Queen

)--every role she inhabits is multifacted, as if she has some more surprises hanging back just in case. Plus, she's always lovely (no fashion emergencies here, and did you see that Oscar dress? Stunning!) and gracious (she acknowledges mentors and shares credit for her faboo performances with her co-stars). All of us should aspire to be this kind of grownup.